Are you struggling to determine the next steps to take with your home? You aren't the only one in this situation. Countless people have problems finding the perfect way to decorate their homes.
But there are options available if you need help. Reports show that 17% of homeowners use an interior designer to get the help they need.
Hiring an interior designer is a great way to improve your home, but it's not easy to justify the cost. Keep reading to learn four things that make it worth the investment.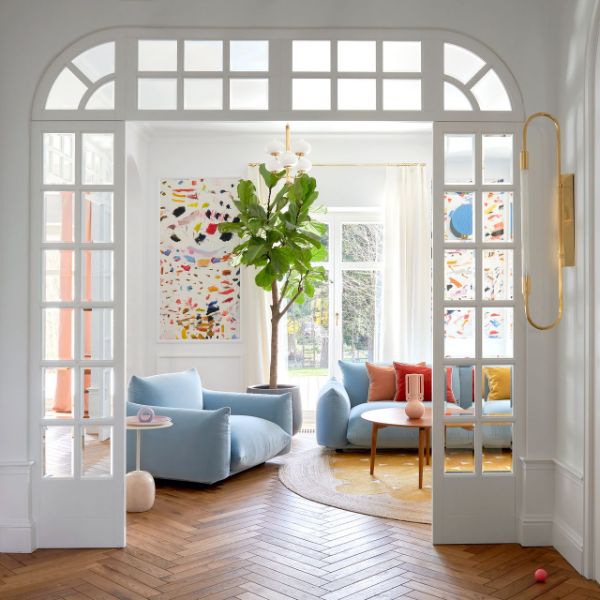 1. Avoid Mistakes
One big problem people have when designing interiors themselves is costly mistakes. They buy expensive furniture and fixtures despite not knowing everything about them. When they don't work out, they end up with something useless that doesn't work for their home.
The picture an interior designer provides will help you avoid those mistakes. You'll know how to decorate a living room, what living room accessories to include, and be able to purchase everything you need the first time. You'll significantly reduce the amount you need to sell or return because the products don't meet your needs.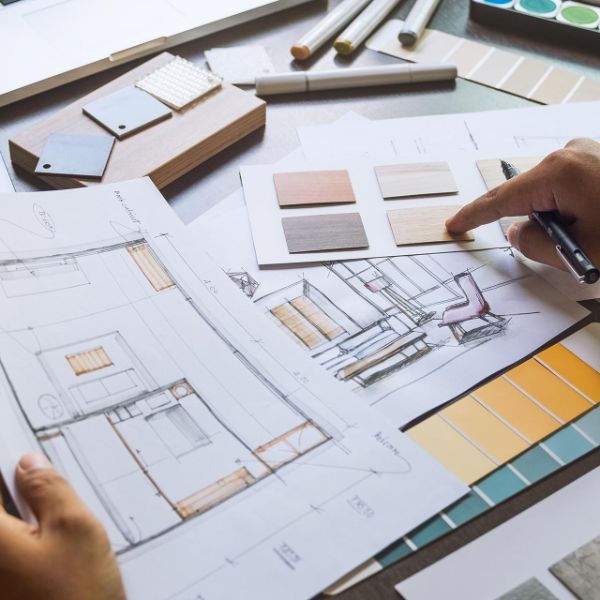 2. Get a Proper Plan
Many people take a haphazard approach when designing their space. They buy products on a whim and hope they can make them fit in their space.
When you do a complete space overhaul when you renovate your home, it's hard to do this. An interior designer will sit down with you to determine what you really want.
This process will help you define a vision for your space. From there, you can buy everything at once when you know you'll have the space you want.
3. Get Help Shopping
It's one thing to come up with a vision for your space. It's another to find all the products that will fit your design and are of excellent quality.
An interior designer will help with this process. Whether you're going to shop oak shelves or buy sitting furniture for a living room, a great designer can help you find the perfect products for your room.
They'll tell you which products offer the best value for the money and ensure you don't end up with something you hate.
4. Get Contacts
In some situations, you may need help with more than designing your home. You may want to make home renovation changes that switch up the overall feel of a room.
You'll need to find a reliable home tractor to make this happen. The problem is with finding the right one.
A designer normally has contacts in the home improvement industry. They can put you in touch with home improvement specialists who can handle all your needs. That's less work you have to do to complete your project.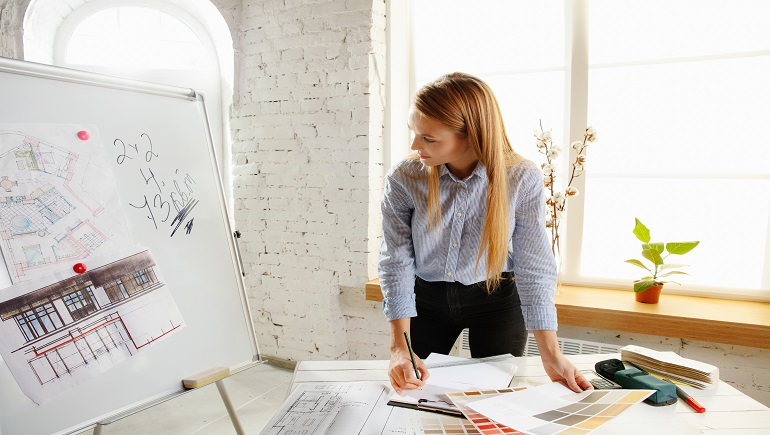 Hiring an Interior Designer Is Worth It
It's not easy to design an interior space. There are countless things to consider, and you may not have an eye for design that makes the process easier.
If you want to reduce the work you do and still end up with a fantastic space, hiring an interior designer is a great choice. Remember the post above if you think hiring an interior designer isn't worth the money.
Check out the blog to discover more tips that will help you create an amazing place to live.